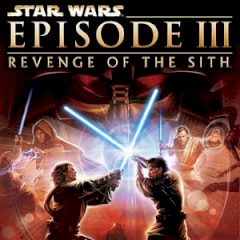 Star Wars: Episode III Revenge of the Sith
This game is for those, who can not live without any adventures. That is why this time you are going to take part in the best war you have ever seen. Control your character and be the best here. We wish you good luck and vanquish the game.
Well, here each of the playable characters is equipped with at least one lights aber. And there are three basic attacks: fast attacks which do the least amount of damage, strong attacks which do more damage but are slower to execute, and the slowest but strongest critical attacks. These attacks can be mixed to create combination attacks. Attacks can also be charged up for greater strength. One feature of the game is called a Saber Lock - a sequence in which the player's character clashes swords with an opponent. So, this game features an experience system, whereby the player's character can upgrade attacks and gain new ones as they progress through the game. So, enjoy the game and have fun.
Game Statistics
Rating
Rated

155

Played

3,594