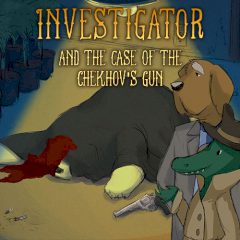 Investigator and the Case of the Chekhov's Gun
Are you ready to solve another case detective? Search the room and find clues that might help in resolving this issue. Click on various suspicious objects and try to build a logical chain of events.
Have you ever wanted to become a detective? In this game you will investigate a complicated case with a dead bear involved. Did he kill himself or that was someone else? There are a lot of clues in the room, but you should pay attention to the details. Click on the screen and try to find all evidences that will lead to the truth!
Game Statistics
Tags
Embed Game
Share