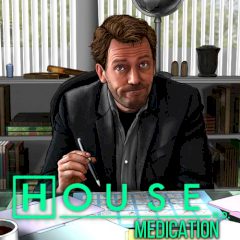 House M.D. Medication
Some girl went into a car accident and everything seemed fine, but something went wrong and there is a risk of fatal result. There is a way to help her, but you should treat her right and do it quickly!
Dr. House is a talented physician, but even he sometimes can't do anything, because he lack of information. It's about getting facts and spot every symptom of a patient, so it often become hard to safe human's life. Are you ready to stop the bleed of a poor girl? Choose the right pill and try to save her life!
Game Statistics
Tags
Embed Game
Share