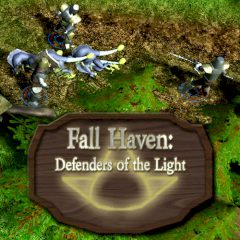 Fall Haven: Defenders of the Light
Your kingdom is in danger, commander! Dark creatures are heading towards your fortress and if they pass through your defence, this will be a disaster. Command your soldiers and use special abilities to stop them where they are!
The kingdom is in danger and you have to stop those nasty creatures before they reach the castle. They will have no mercy to women and children in your fortress, so don't spare them now. Set the best positions for your soldiers and wait for the enemy to come. Use various abilities to slow, weaken and kill them before they come closer.
Game Statistics
Tags
Embed Game
Share