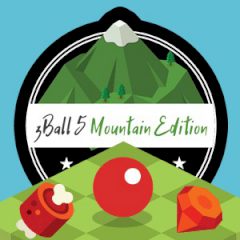 Zball 5 Mountain Edition
Play Zball game and move the ball towards the highest point of the mountain. Move left or right to keep the ball on the narrow road and get points.
Zball is a perfect game to test your reaction and coordination by leading a ball through a narrow road. Move it left of right and make sure it remain on the ground. Don't let if fall or the game will be over. Have fun purchasing new items out of the store!
Game Statistics
Tags
Game Developer
Embed Game
Share