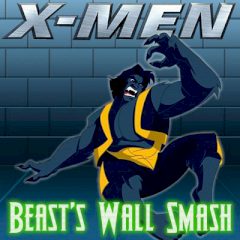 X-Men Beast's Wall Smash
All X-Men Heroes have their own super powers or special abilities. The Beast is the one who possesses the strength of titans and can smash walls like they are some kind of paper. Show what you are capable of and destroy every wall on your way.
X-Men are often not welcome in the society, but they are making a huge impact into the defence of the country. They are the ones who can reach the most dangerous villains across the country and the Beast is the one who can smash the walls to enter the building. How many walls you can destroy before you get tired? Remember the combination and act according to it!
Game Statistics
Tags
Game Developer
Embed Game
Share