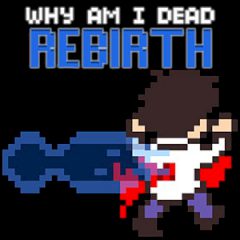 Why am I Dead Rebirth
What is going on? Would you like to know it too? Then choose the game and help the main character to know why is he dead right now. You have a great chance to become the real ghost and just have faith in yourself. You will love it. Good luck!
You will have to move your spirit with the arrow keys, just possessing the different characters at the hotel with spacebar. So, when inhabiting a person, you can use J or Z to talk to others or interact with your surroundings. By the way, characters will react differently to different guests talking to them, and discovering all of what happened will require quite the bit of body-hopping. Oh no! In this sequel to the enthralling puzzle game you have to ask all humans about the incident to find out, what happened to you. Just do it!
Game Statistics
Tags
Game Developer
Embed Game
Share