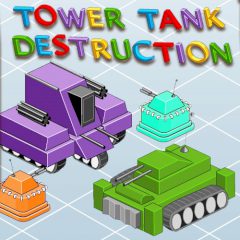 Tower Tank Destruction
Tanks are not that easy to destroy, but what if there is a whole tank squad heading towards your direction? What would you do to protect your primary building? Fortunately, you have resources to build turrets and traps.
Get ready to defend your base from the assault of tank squads. Place turrets and other defensive structures along the way. Make sure they will eliminate every tank unit before it reaches the destination point. Upgrade some of your constructions to become more effective against the enemy!
Game Statistics
Tags
Game Developer
Embed Game
Share