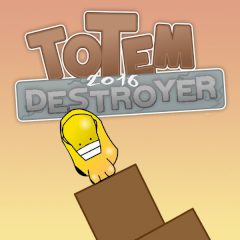 Totem Destroyer 2016
Destroy all required blocks during the level, but spare the totem! Don't break it and when the last block is destroyed, check if the totem is safe! Complete all levels, using all types of blocks.
Complete all levels of the game, by destroying the required amount of blocks during the level. Watch at the top right of the screen when you start new level and count the amount of blocks you have to destroy. However, there is one more thing to notice. There is a golden totem at the top of the structure, which should not fall and break.
Game Statistics
Tags
Embed Game
Share