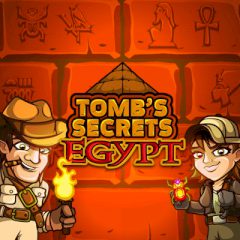 Tomb's Secrets: Egypt
The ancient Egypt was full of tombs with several traps inside. There is definitely a treasure somewhere there, but you must remain careful if you want to see it alive.
Every Egyptian tomb has several traps inside and no living creature will pass them through. However, you and your partner have enough experience to disable them. Make sure to spot these traps on your way and soon enough you will get to the center of the tomb.
Game Statistics
Tags
Game Developer
Embed Game
Share