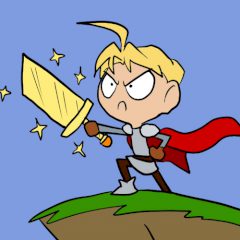 The 10 Valorous Acts of Algernon the Great
For a young brave man the words of his king were nothing, but a challenge. Complete 10 valorous acts and you will become a knight. Hurry up, your time is limited!
Algernon is a young boy, that dreams about becoming a knight. Today, his king gave him and other candidates a perfect chance of becoming a knight. In order to do that the one should complete ten valorous acts within the limited amount of time. Can you help this poor boy in achieving his goals?
Game Statistics
Tags
Embed Game
Share