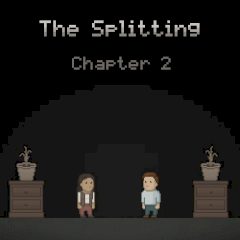 The Splitting Chapter 2
Something strange happened at the bus stop and you find yourself in a completely different realm. Only passing through any mirror can bring you back to reality. Can you make that happen?
Explore the world and balance between two realms. One is real and the other one is the alterworld of the reality you used to see. Find the way back to the real world and save a new friend of yours. Interact with various objects and collect items, that you might use in future. Who knows how they would help you later?
Game Statistics
Tags
Embed Game
Share