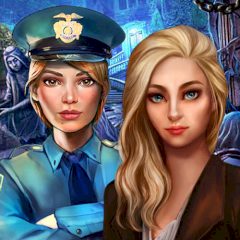 The Silent Neighborhood
You are welcome to the really strange city that is full of secrets and other mysteries. The main point is to find everything you need and help the police of Delvaro City. So, just have faith in yourself and you will cope with it. Enjoy the game right now!
Delvaro City was an image of prosperity and progress, but today it is nothing more then ruins. In it there is a neighborhood called Crimson Street that everyone is avoiding. The neighborhood was not completely abandoned, there were saying that some people, outlaws and renegades still live there among the ruined houses and buildings. It was a rainy October day, this city police department received a tip about some criminal group of people that are located in Crimson area. Chief Inspector Bronson sent two of his best cops to inspect the case.
Game Statistics
Tags
Game Developer
Embed Game
Share