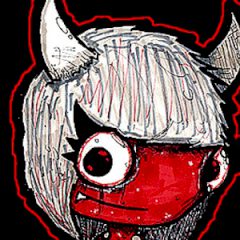 The Devils' Daughter
This is your time to become the devil's children and kill all the people to get their souls. Use your weapon and start the game right now! Do you think that it is so easy? Well, then just try it and you will love this cool game. Have fun.
Have you seen that? The devil's daughter wants a new pair of shoes. Unfortunately, dad, Mr Devil, tells her she is not allowed to go out. And she's a shoe freak and he knows it and he does not want her wasting his hard earned souls on a pair of shoes! Well, the daughter, just like any rebellious teen, ignores her dad and goes out anyway to get her souls which make for great shoes. That is why you play the evil daughter out and about getting her souls. Just shoot the humans and do whatever else is necessary to get wot u want. You will love it!
Game Statistics
Tags
Embed Game
Share