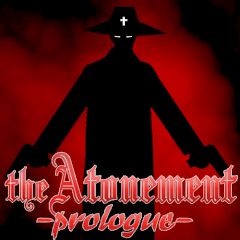 The Atonement: Prologue
This time you will sink into the really strange place, where you must survive at any rate, cause there are so many bats and zombies. You must kill them all! Is everything clear? Then do not waste your time and stay alive. Have much fun.
It is really terrible! And you are the only one, who can cope with it, just help this strange guy and kill all the bats here. This is a mysterious gunman fights the forces of dark to atone for his past mistakes and saves his soul. So, it is really easy to play just use WASD for movement, space for jump, mouse for aiming and firing and numeric keys for changing weapons. Be sure that you can cope with it. Just take your gun and shoot! Watch out! There are so many strange creatures, so, just kill them all and be the real hero.
Game Statistics
Tags
Game Developer
Embed Game
Share