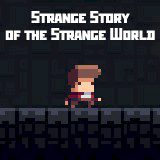 Strange Story of the Strange World
Enter the strange world and make sure you figure out what you should do. When stuck - press refresh button to start it over again!
This strange story in a strange world has to be told. Just try your best to find logical explanation to every level you face and make sure that you reset the level if a mistake was made.
Game Statistics
Tags
Embed Game
Share