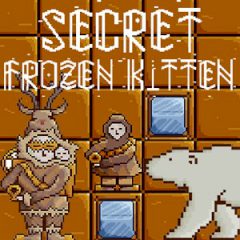 Secret Frozen Kitten
Enter the strange chamber with rotating puck and ice blocks and solve the riddle. Direct the puck towards the only exit by melting the right ice cubes with your gun. How far can you get?
Do you like riddles? There is one puzzle game you would like to play. There are chambers with ice cubes and the puck, which is rotating clockwise through the chamber. Melt the ice blocks to change the direction of the puck and reach the exit to make it enter the hole. If you make a single mistake, the game will be over, so count your moves and choose the trajectory.
Game Statistics
Tags
Embed Game
Share