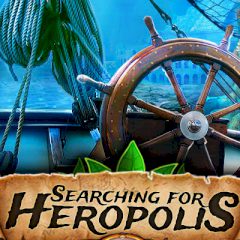 Searching for Heropolis
Evelin is searching for the lost city of Heropolis and she thinks it's somewhere near. Help her to reach the city by collecting important information about its current location.
Evelin is a renowned archaeologist and she is seeking for the lost city of Heropolis. It was the world's biggest mystery and nobody has seen it for ages. She is close to discover the current location of the city, but an additional pair of hands will be useful. Maybe you can help her to finish the search?
Game Statistics
Tags
Game Developer
Embed Game
Share