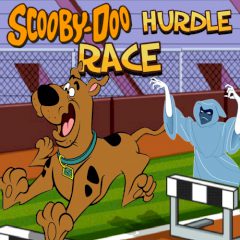 Scooby-Doo Hurdle Race
Scooby-Doo never had difficulties in dealing with ghosts and ancient spirits of the lost places. But how about facing a new challenge? Can you beat them at the hurdle race and show that you are a fast dog?
Scooby-Doo was challenged to take action in the hurdle race championship. He is the fastest member of the crew, but he can't jump properly so he need your help in winning the race. Accelerate and press the button right in front of the obstacles to make Scooby-Doo jump! Beat your opponents and become the first winner of the hurdle championship!
Game Statistics
Tags
Embed Game
Share