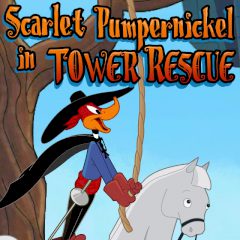 Scarlet Pumpernickel in Tower Rescue
There is a huge gap between you and your girlfriend. Use a rope to get to your girlfriend's window.
Reach one of the castle windows where your love is by swaying on the rope. Release the rope at the right moment to enter the window and complete the objective.
Game Statistics
Tags
Embed Game
Share