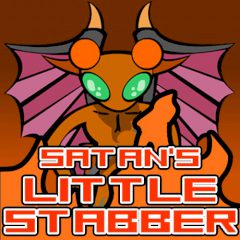 Satan's Little Stabber
We need the courageous guy all over the world! Are you there? So, you must be ready to find yourself in the hell and fight with devils. The only thing you should not do is do not fall down! No way. Otherwise you will be dead immediately.
Would you like to sink into the real hell? Well, this game gives you such a great chance! Just be ready to kill all the baddies and stay alive. You must actually help this little poor guy to survive. He has only a knife to protect, just use it and you will be not disappointed. Are you ready for that? So, do not waste your time and have a lot of fun with the real Satan! Just imagine that you are alone here, so do everything to be the best warrior! Just have faith in yourself and good luck!
Game Statistics
Tags
Embed Game
Share