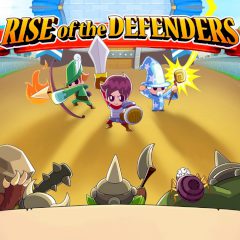 Rise of the Defenders
This game differs from the ones you have played before. Here you have several units under your control, but still it's a classic defenders game.
People of your castle rely on you, young protector. Point the cursor of your mouse to lead your battle units. Fight the ones, that are trying to break the door to your castle and take care of the archers behind. Make sure to collect money and trophies after!
Game Statistics
Tags
Game Developer
Embed Game
Share