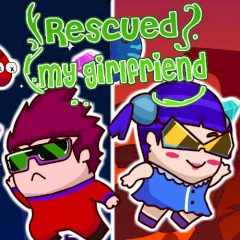 Rescued my Girlfriend
You were having a good time with your girlfriend when suddenly she was sucked into other dimension with a strange book. Return her back completing the chain of mysterious quests.
This mysterious portal appeared from nowhere and got your girlfriend. You know she is still alive and you have to help her. Gather diamonds at your realm while she will do the same at her. These diamonds will open portals and you will have to reach the portals in your dimension. Play and wee if you can do this.
Game Statistics
Tags
Game Developer
Embed Game
Share