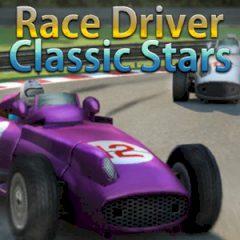 Race Driver Classic Stars
Use all the skills and drive a car as better as possible, cause here you must come to the finish first. So, if you are ready, then use the arrow keys to move and avoid all the obstacles on your way to the win. Have much fun and step on the juice!
Are you ready to be the best driver in this competition where the most amazing classic racing cars and taking part? Then do not waste your time! Here you can win by being the first one to cross the finish line in all sixteen intense levels. Cause here you have three types of cars to choose from, each coming in its own set of colors and you also have three different types of competitions. So, make sure you don't crash and be aware of the time as well. There are several laps you will have to complete each time. Just throw all the problems away and you will cope with it.
Game Statistics
Tags
Game Developer
Embed Game
Share