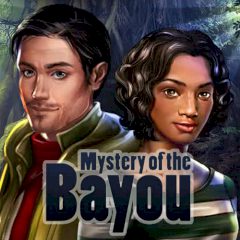 Mystery of the Bayou
Have you ever been in such a strange place? Then this is your chance. Just try to find all the hidden objects and help this girl. Hurry up, cause the time is already running! Is everything clear? So, enjoy the game and you will cope with it. Good luck here.
You are welcome as a part of team for exploring mysteries. This girl was summoned into Bayou, a swamp region in Louisiana. She is very exited because she will work on an interesting assignment, she will need to investigate the mysterious monster called Lattice that supposedly lived here. Let's not get too far from the team. The land here is dark and wet. The insects are flying over our heads. She wonder people manage to live in these conditions. We can hear the sounds of letiche. So, solve the main riddle of the game and enjoy it!
Game Statistics
Tags
Game Developer
Embed Game
Share