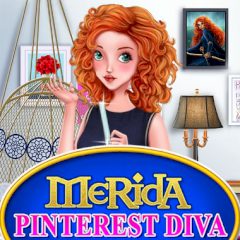 Merida Pinterest Diva
Merida never wanted to be the prettiest girl and the only thing that matters to her is her bow. But becoming a Pinterest Diva is a real challenge to her...
Have you ever wanted to be special? Merida have, that's why she struggles to become a Pinterest Diva. Help her to dress up and try out several outfits, that will highlight her personality and show everyone how coll this girl is!
Game Statistics
Tags
Game Developer
Embed Game
Share