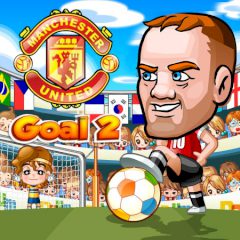 Manchester United Goal 2
Manchester United is one of the most titled teams and successful team in the history of football. Help them during the current season by winning all penalty series.
Manchester United experience hard times currently, but they always struggle to win. With the encouragement of true fans they can get everything out of nothing. We are talking about the penalty series. Choose the angle where you want to hit and press the button when it hits the badge on the bar.
Game Statistics
Tags
Game Developer
Embed Game
Share