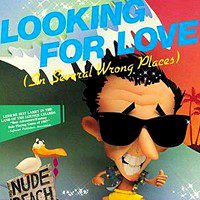 Leisure Suit Larry Goes Looking for Love (in Several Wrong Places)
Larry hadn't found the love of his life, so the search continues. Now he has to try out several places, that will be more efficient and bring several options.
Larry's last attempt was kind of inefficient and now he must start his search over again. This time he will have to change his strategy and the current location, which might bring another result. Play the game and help this man!
Game Statistics
Tags
Embed Game
Share