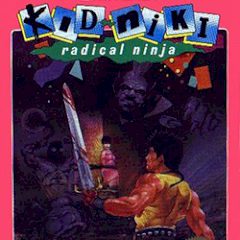 Kid Niki: Radical Ninja
Niki is a kid, however, his age should not make you to doubt his training and power. He can deal with even most skillful fighters as he is young and agile. Start your path in the school door and face your enemies outside!
Every kid at least once wanted to become a ninja in his life. However, for some of them, it's just a dream and for other it's a reality. Niki is a kid who has made a step to adventures long ago and now he is almost a ninja. But something bad happened and you don't know what exactly. Can you figure out what is going on in the valley and beat all that will try to stop you?
Game Statistics
Tags
Game Developer
Embed Game
Share