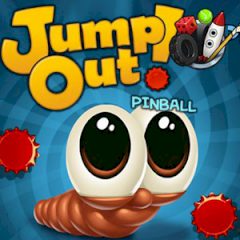 Jump out the Pinball
How would you plan the escape for these little shrimps if you had a chance? They are rotating on the cogwheels and ready to jump out, but you should take maximum of this jump, so collect stars while you do that!
The operation of saving the shrimps is in action! They remain on their places and afraid to jump from these rotating cogwheels, so if you want to save those little shrimps you should direct them. Choose the best trajectory and see how they jump towards the exit. How many of them you are able to save collecting stars during the pinball brake?
Game Statistics
Tags
Game Developer
Embed Game
Share