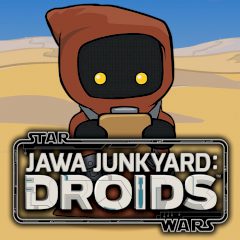 Jawa Junkyard: Droids
Jawa junkyard is a place where anything could be obtained. Of course, if you have money for it! Build some droids for your customers and make no mistakes during the assembly.
There are many things you can find at Jawa, but we are more interested in legal droids. They are very helpful and expensive, so there are a lot of orders coming out from strangers. Complete them and make money, getting other bonuses during the game. Are you ready to become the biggest supplier?
Game Statistics
Tags
Embed Game
Share