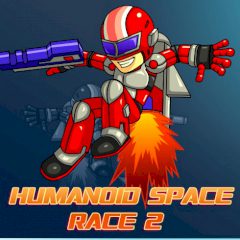 Humanoid Space Race 2
Fly and shoot enemies with your gun, throw bombs and activate special ability to destroy them once for all.
This space race is deadly and you must complete a journey without taking too much damage. Use arrow keys to move your character and space bar to jump and keep your hero in the air.
Game Statistics
Tags
Embed Game
Share