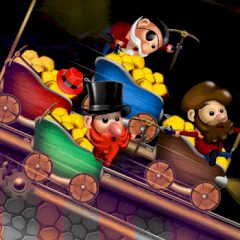 Gold Diggers Adventure
Ride your mine cart and try to collect gold everywhere, attaching new carts to increase the amount of income.
Hop in a mine cart and seek for gold before you reach dead end. Just jump over gaps and don't love partners you may meet inside the cave. They increase your gold, so do this together!
Game Statistics
Tags
Embed Game
Share