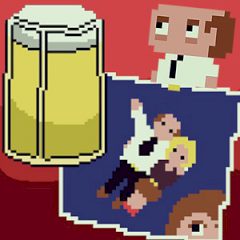 Drink Beer, Neglect Family
Like almost all men in the world you are in love with the most popular alcohol drink ever, the beer. How many beers can you drink in one evening neglecting your family that is waiting for you.
Beer is your favourite drink and you love it so much, that often you neglect your family. Adults like you often work hard to create perfect conditions for your wife and kids, but the pressure is enormous and you have to relax time after time. Don't look at the photos of the members of your family while you drink, otherwise your perfect day off is over.
Game Statistics
Tags
Embed Game
Share