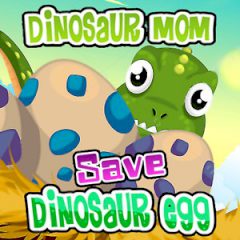 Dinosaur Mom Save Dinosaur Egg
Dinosaur mom was sitting in her nest, when suddenly a strong gust blew up everything. She has lost her unborn kids, but there is time to bring them back. Rescue your kids before it's too late.
Whoever it is human or a dinosaur, every female will take care of its babies. But when a dinosaur mom has lost its children, she went on the rescue mission to save them all, whatever it costs. Climb the ladder, destroy the rocks using form changer and reach the wind icon to become as light as a feather. Deliver the egg and continue your search.
Game Statistics
Tags
Game Developer
Embed Game
Share