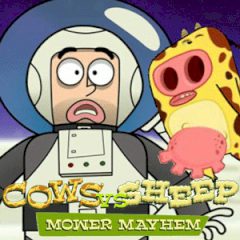 Cows vs Sheep: Mower Mayhem
In this fantastic free 3D-simulator has no place timid. Take their hands on the mower and control cows lead to victory in the intergalactic struggle for power. You will absolutely love it!
What would you say if you saw a cow somewhere on the distant planet? Seems like this is impossible, but that is more that just the truth. They have a whole community of cows and a leader who guides them. They were exploited and received none in return. Time to bring back what belongs to them. Cut the grass with your mower and destroy the fence. Don't miss a single lawn and take it all!
Game Statistics
Tags
Game Developer
Embed Game
Share