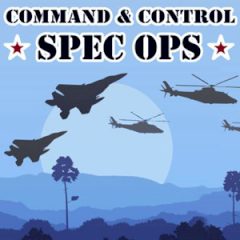 Command & Control Spec Ops
We need you! Cause this time you must do everything to protect your territory and just kill all the enemies right now. That is why, you must buy new weapons and kill everyone, who is trying to attack your base. Good luck!
Oh no! Something terrible has happened and you are the only one, who can protect the whole land. Just try to assume the role of a tactical commander in eight tower defense combat missions against a notorious criminal organization known as the Syndicate. Are you able to do that? Then just try to deploy and upgrade units and call in artillery and airstrikes to destroy the enemy forces! Just place your army correctly and you will be the real hero of the game. So, if you are ready for that then just do not waste your time and play the game.
Game Statistics
Tags
Game Developer
Embed Game
Share