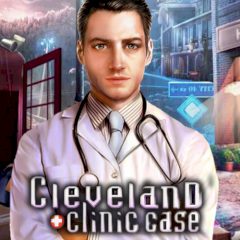 Cleveland Clinic Case
The mystery of the Cleveland hospital is being investigated and you are one of the detectives. Find some clues that might give answers to the murder of one of the nurses. You may start!
Your role in this investigation is hard to overestimate. As the main detective of this case you should get enough clues to build the whole picture. You don't believe that one of the main doctors could commit that kind of crime and kill one of the nurses. Find out who stand behind this murder and find evidences that will lead to the real murderer.
Game Statistics
Tags
Game Developer
Embed Game
Share