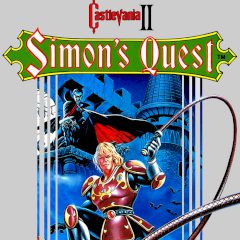 Castlevania II: Simon's Quest
Start another adventure as the evil hunter and fight against the creatures of the night such as werewolves and skeletons. Use your holy weapons to kill them and move further.
After defeating the Dracula, Simon is feeling the great pain within and the meaning of it is terrifying. He has to kill Dracula again in order to dispel the curse or he will die. Revive the Dracula and search for his remains in various castles. Grab your reliable weapons and holy water to fight evils and the deadly creatures of the night.
Game Statistics
Tags
Game Developer
Embed Game
Share