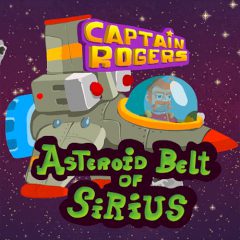 Captain Rogers Asteroid Belt of Sirius
Captain Rogers needs your help to get Kershans on his tail. Fly through the asteroid belt, dodge rocks and missiles on your way. Collect stars and other bonuses you will find on your way.
Asteroid Belt of Sirius is a dangerous place, but Captain Rogers understood it way too late. Now he has to escape the Kershan tail and reach the outer space to save his life. Help him to dodge all obstacles on his way, such as rocks, mines and missiles. Collect stars and various bonuses to increase your efficiency and protection.
Game Statistics
Tags
Game Developer
Embed Game
Share