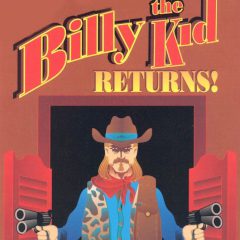 Billy the Kid Returns
Billy the Kid is the story of infamous William Bonney at his young ages. Start your adventures in jail and escape it. The game will show you the following events.
Have you ever wanted to experience a real story in the game and follow the character during his journey? This is your chance to see how Billy the Kid lived. Still don't understand who it is? This is the infamous William Bonney, who lived in the 19th century. Go ahead and play the game!
Game Statistics
Tags
Embed Game
Share