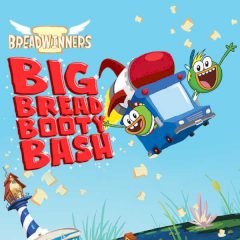 Big Bread Booty Bash
SwaySway and Buhdeuce always seek for adventures, but often adventures find them first. This time they are going to deal with multiple missions. Go ahead and help them with this bread madness!
Have you seen anything, that would be more exciting than the adventures of SwaySway and Buhdeuce? Probably not! These two ducks always smile and not a day of their lives will pass without adventures. This time they will need your help, because there are so many tasks ahead. Click on the bread, if you don't know what to do!
Game Statistics
Tags
Game Developer
Embed Game
Share