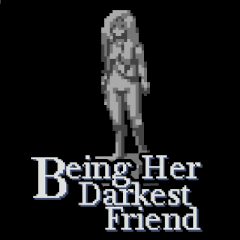 Being her Darkest Friend
We need you. So, in this game you will help this strange girl to understand, where she is. Just use the mouse to play and click on different objects several times. Read attentively what is going on and solve the main riddle. Is everything clear? Then enjoy the game.
Here you pick up must be dragged to the person or area you want to use it on. There is a great deal more items in this game than the last, as it is a lot more adventure than interactive narrative, where you'll have to figure out how to solve puzzles with what you can find around in the nightmare, and what to do with the items you have been given by your stone-faced companions. And here you get to see a different side of Selina in this creepy nightmare, and how she is trying to work through what happened in the last game. Have much fun.
Game Statistics
Tags
Embed Game
Share