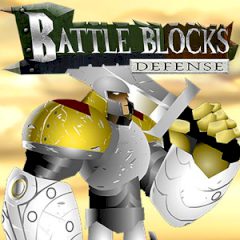 Battle Blocks Defense
There is an endless wave of enemy troops that wants to reach your castle. You have only one thing that can prevent them from entering your home and that is battle blocks.
The amount of units in enemy army is enormous and you have no chances against them in equal combat. However, you are defending the castle and it's you who have some advantage here. Kill waves of enemy troops and reduce the amount of units that enemy possess. Place defence blocks and win the combat.
Game Statistics
Tags
Game Developer
Embed Game
Share