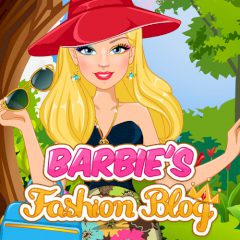 Barbie's Fashion Blog
Barbie wants to share her fashion secrets with people around the world, and fashion blog is perfect for that. Put on makeup, dress in something special and upload a photo of yours online!
Fashion blogs are popular around the world and many girls learn about new fashion trends from it. However, some bloggers can't provide their subscribers with the decent information. So Barbie decided to run her own fashion blog and fix that inconvenience. Dress up and put the a makeup. Take the first photo and share it with your subscribers.
Game Statistics
Tags
Game Developer
Embed Game
Share