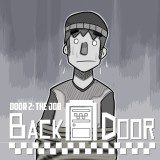 BackDoor. Door 2: The Job
The mysterious phone has offered you a job, but seems like you have no choice. Work for this character and do whatever he asks. Interact with different objects and complete the objective.
Look at this strange phone! It is the weirdest employer you have seen in your life, but you need to accept his job offer. It will give you several tasks to accomplish, but in order to do that you have to interact with different objects. Find the way out of this realm and do whatever he asks you.
Game Statistics
Tags
Embed Game
Share