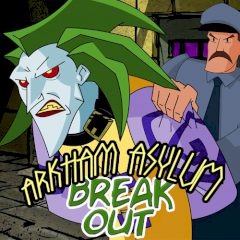 Arkham Asylum Break out
The Arkhams Asylum is a reliable place and no prisoner can escape it. It was a big surprise when the guards found out that the Joker is not in his cell. Can you escape it and resume your villain activity or be caught by the simple guards?
Dig your path from the Arkham Asylum and resume your plans for the Gotham city. You can easily escape the cell, but it's hard to break out from the building. There is only one way and it leads through the ground and the communications so take the spade and dig fast before you get caught again. Make traps for doctors and guards so nobody will chase you when you get out.
Game Statistics
Tags
Embed Game
Share