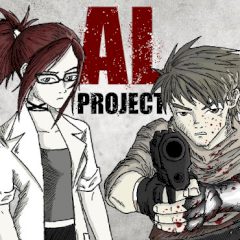 AL Project Chapter 1
In this game you will meet a lot of enemies and different troubles, that is why you should use all the skills and just have faith in yourself. If there are no other more important things to do, then this game will bring you a lot of pleasure.
This is the most amazing game you have ever played. Cause now you must find the right way to escape and just save people from this strange creatures and kill all the enemies here. That is why, you are the only one, who can find the right way to escape from here. So, just control this guy and hold the mouse click to move. Click the mouse to interact with some objects. By the way, you must be ready for many obstacles here, that is why, use all the skills and go ahead right now! Just try to do everything right and enjoy the game.
Game Statistics
Tags
Embed Game
Share