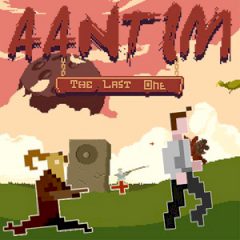 Aantim: The Last One
In a destroyed world there were 3 extinct races and only one survivor. The only last hope. Aantim, the last one! Finish all the races and be the savior of the world!
Almost all hopes are gone, except for Aantim, the last one. A common guy, in a platform game full of enemies and possibilities of action. That's the description of our protagonist, perhaps not a hero, but the only one capable of allowing mankind to survive this apocalypse, exploring worlds through portals.
Game Statistics
Tags
Game Developer
Embed Game
Share