Games by Developer bigfatsimulations. Top Rated
Play Airport Madness World Edition
Airport Madness World Edition
In this game your goal is to control all the flights of planes and the whole airport. Use all your skills and enjoy the time you...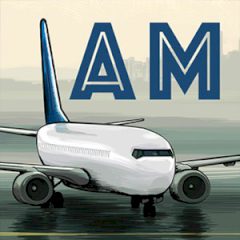 Play Airport Madness 4
Airport Madness 4
The fourth game in the Airport Madness series includes great new features such as assignable arrival and departure runways, diff...